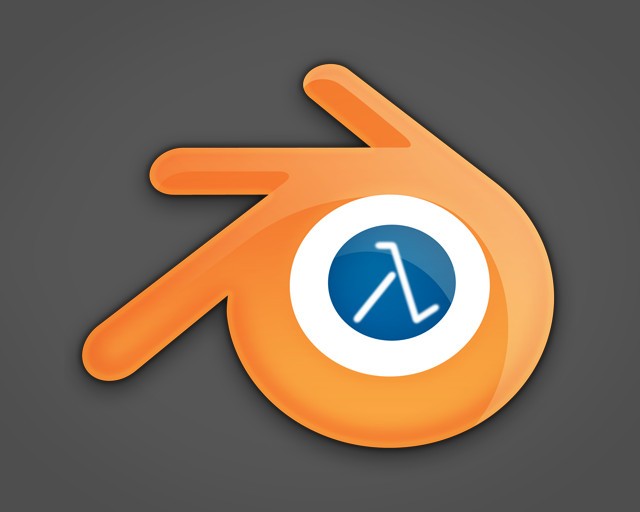 In this tutorial you will ONLY learn how to compile your models made in Blender and AND NOT HOW TO MAKE THEM.
So please don't bother asking me in the comments how to model.
---
1: What do you need
Download the Blender SMD Plugin
Milkshape and small experience using it.
HALF-LIFE 1/GOLDSOURCE!!! StudioMDL
Experience on compiling/decompiling with JHLMV and creating .qc files.
Any good image editing program like GIMP
Your finished model UVed and textured
2: Exporting the static mesh to .smd
Open your model in Blender and asign it a material if you haven't already done that (you dont need to change anything in its settings">Paint.net.
Then name the material with the same name of your texture file name ending with the extension .bmp (because Blender specifies textures in the .smd with the name of the material rather than the texture file name)
Before doing anything else make sure that the size of the texture that you want to use is 512x512 pixels or less, and that it is a .bmp image file in 8-bit colors mode (aka 256 colors aka Indexed Mode)
Now select your model and export it:
File -> Export -> Source Engine (.smd, .vta, .dmx)
After that go to the folder where you exported the .smd and change its name if you want (because the name that Blender asigns to the exported .smd is the same as the Object Name in the Object settings).
3: Creating the .qc and "idle" sequence .smd
Open milkshape and import the .smd, then asign a joint to it if it doesn't have any.
File -> Export -> Half-Life SMD...
and save the file with name "reference" and click OK.
File -> Export -> Half-Life SMD...
and save the file in with name "sequence" and check Sequence in the small window and click OK.
---
Important!
Make sure that you have all the files of the model in the same folder!
---
In milkshape go to:
Tools -> Half-Life -> Generate QC File...
and save it in the same folder as the other files with any name that you want.
4 (final): Compiling the model!
Open JHLMV and compile the model:
Tools -> Compile Model -> and open the .qc of your model.
Now after 1 or 2 seconds your model should be already compiled into a .mdl file with the name of the .qc file.
5 (extra): Testing
Open Hammer and place the model anywhere on your map to see if it looks OK.
or
Replace any of the models that come with the game with your model and test it that way.
---
If you think that i missed (or messed) something feel free to post in the comments what i should change/improve.
You can also send me a PM if you need more info.
ENJOY :D